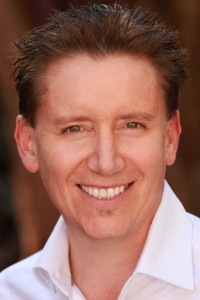 Spike Spencer is soon to be heard on the Nickelodeon show Get Blake! as Mitch, the scrappy best pal of the future Space Ranger Blake. The two fight alien space squirrels who come back in time to defeat Blake before he becomes a Ranger. Hilarity ensues.
Spike has voiced hundreds of episodes of Anime including such notable titles as Evangelion, Bleach, Vampire Knight, Naruto, Black Butler, Doraemon, Knights of Sidonia, Pokemon, Gundam Unicorn, Durarara! and many many more.
His video game credits include Bravely Default, Bioshock:Infinite, Saints Row 3, XCOM:Declassified, World of Warcraft, League of Legends, Lego Ultra Agents, Tales of Vesperia, BlazBlue, Dynasty and Samurai Warriors, and many others.
An accomplished onscreen actor, he has worked with such notable stars as Tommy Lee Jones, Sandra Bullock, Frank Langella, Tia Carrere, and Scott Glenn and has been on set with many other stars. Spike has also lent his voice to numerous radio and TV commercials.
Spike is also an author, including "How to Be A Frickin Genius Voice Actor, Step One" and "What Happens At The Con, Stays At The Con?" Both of which he presents as panels at the con.
Spike is also an avid sailor, cook, traveler, and enjoys a good bit of dancing from time to time.
Visit his official websites:
www.spikespencer.com
www.almostevilminions.com
http://www.dontkillyourdate.com/
****Spike teaches Voice Acting around the globe in person and via email and Skype. If you are interested in learning the art of Voice Acting from Spike contact him at:spike@worldospike.com