Speedycake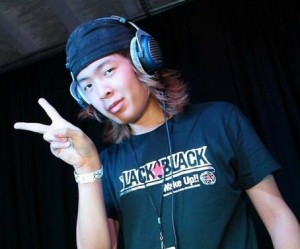 One of the few DJs that specialize in Japanese music in North America is dj speedycake with his stunning blend of global styles of Happy Hardcore. Seasoned in the unique sound of Japanese Hardcore fresh from the Tokyo underground and combining it with the captivating elements of Otaku culture, dj speedycake brings crowds a unique taste of an old style. Merging the happy melodies of old school rave music with the global craze of Anime, dj speedycake blows away crowds with high adrenaline versions of the crowd's favorite Japanese and Anime songs. Rising into popularity from his work on Swedish pop song Caramelldansen, dj speedycake has defined a new type of internet sensation of high speed music and Anime dances with several CDs on Exit Tunes and thousands of videos made by fans on Nicovideo and Youtube with millions of views.
---
Haji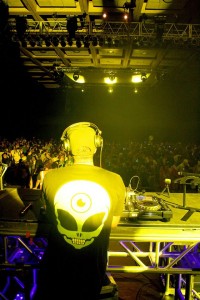 Haji is a local DJ from Cleveland specialized in mixing primarily Drum and Bass. Starting with an interest in electronic music 2012, he became quickly immersed in the fast paced music of Drum and Bass. Since then, Haji's goal is to bring hard fast paced sets to all types of crowds, whether they are anime convention attendees or fans of electronic music and club goers. With a healthy dose of Neurofunk, Jump Up, and Breakbeat, Haji is the embodiment of phrase "The only way to win is by going fast"
DJ FAILSAFE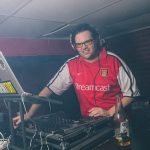 Date of inception 1999 at warehouse raves in northwest Ohio, ended up at the original Outland as a weekly DJ in 2004. Since then he has made many appearances at Columbus's largest Halloween party Trauma, Goth Industrial powerhouse night Church, and various EDM events at nights around the city. Co-Founded Maiden Japan, a nightly anime themed dance night in July of 2014 until the venue changed, and was renamed to Tokyo Glow. Also founded his own industrial dance night Sensoria. Looking forward to his first ever appearance at an anime convention as a DJ, and plans to bring more electro house than most con-goers can handle.