Charles Dunbar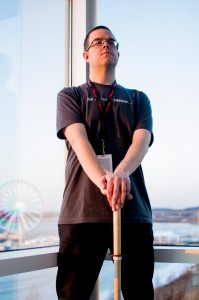 Charles Dunbar is a fan of many things, of which anime and Japanese culture are but one (admittedly large) sphere. After discovering the medium through Dragonball Z in high school, he spent his formative college years indulging in giant robots, Pokemon, JRPGs, and Rurouni Kenshin, never expecting his coursework in cultural anthropology to ever intersect with his burgeoning fandom identity. This was only the first of many instances when the Universe decided to troll him hardcore for his obliviousness. After spending years attending his local SF con, Charles began attending anime cons in earnest in 2007, bumping them up drastically while undertaking fieldwork for his MA in Anthropology, where he researched and wrote on fandom, convention culture, and the changing dynamic of anime fan practices. He never stopped attending, coming back year after year to both indulge his love of anime conventions, and educate his fellow fans on all manner of mythology, Japanese sacred culture, fan cultures, and whatever else grabs his interests. He is currently working concurrently on two books related to these pursuits, dabbling in game scripts, writing his own ghost stories inspired by the folklore he devours, and traveling around the country speaking at conventions, libraries, and the occasional university. You can read his ideas and ruminations at www.studyofanime.com, www.facebook.com/studyofanime or via his Twitter @studyofanime.
---
Laugh Out Loud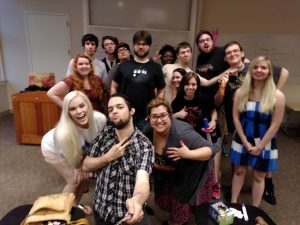 Laugh Out Loud hails from Athens, Georgia. The improvisational troupe formed it 2007, and performs shows similar to the style popularized by the television program, Whose Line Is It Anyway? The group also has other comedic forms to delight audiences, and no two shows are ever the same.
If you've seen the group in the past before, or never seen the group, each show is an interactive experience with audiences providing suggestions or getting involved. Each improv show is made up on the spot and off the cuff. Be ready to have a side splitting time!
http://facebook.com/improvuga
http://youtube.com/improvuga
---
The Manly Battleships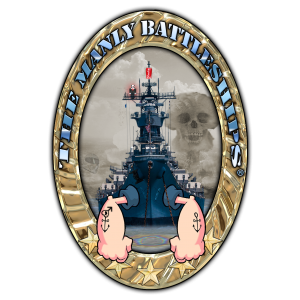 The Manly Battleships® are a group of fun-loving guys and gals that have formed the greatest programming group on the east coast convention circuit. Veteran panelists combine their powers with a circle of long time con-goers, otaku, and deviants to form the new titan at the front of the con scene. The Fleet's arsenal offers a lot of a lot, and a little of everything! From the "stay fun" academic to over-the-top panels; high quality times are to be had under the Fleet's banner. No matter your pleasure, there's a Manly Battleships® event that's right for you!
---
Mikomi Chan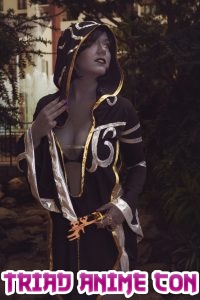 She has been an avid cosplayer since 2011, having discovered cosplay in her junior year of college. Early into her hobby, she decided to learn how to make her own costumes, as many of her favorite characters were not available to purchase online. Through hard work, determination and the help of her cosplay friends, Mikomi learned how to create beautiful costumes from comics, anime, video games, television, and movies.
Mikomi continues to want to improve her art, and she has completed a formal leatherwork and woodwork apprenticeship under Dr. Mark Conley. Mikomi has been learning how to make armor and weapons for theater and reenactment purposes. Through the encouragement of her mentor, she opened her own costume design and fabrication business where she designs and creates costumes for clients all over the world.
Mikomi's cosplays have received acclaim both in and outside of the convention circuit. She has won multiple awards for both craftsmanship and performance in masquerades, and her costumes have been featured in newspapers, magazines, art galleries, television shows and multiple geek and pop-culture websites. She has worked as a booth cosplayer for several geek and cosplay companies and is currently sponsored as a content creator and costume designer for the E-sports apparel company, RE: Activ Designs. Mikomi has a passion for teaching the next generation of cosplayers and has led panels on different cosplay topics from how to get involved in cosplay, to leatherwork and many things in between at conventions from Chicago to South Carolina to New Jersey. She loves leading panels and workshops at conventions, and she tries to fit as much educational content as she can into each one of her cosplay panels.