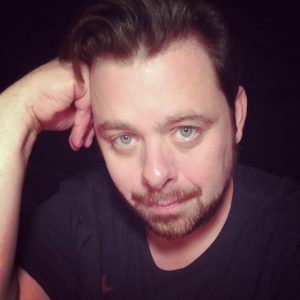 In 2000, Jeremy Inman was working as a Firefighter/Paramedic when a friend of his got him to audition for a show called DragonBall Z. That day he got the part of Android 16 and has just recently recorded him in the video game Dragonball FighterZ. Since Android 16, he has voiced characters in countless shows over the years. Some recent favorites are JJ in Yuri! On Ice, Taurus in Fairy Tail, Magellan in One Piece, Yo in Dagashi Kashi and Magne in My Hero Academia.
Since his beginnings as a voice actor, Jeremy has moved into full time voice directing for Funimation. He is currently Directing the Eisner nominated Golden Kamuy. Among others he is especially proud of Directing titles like How Not to summon a demon Lord, Saga of Tanya the Evil, Saiyuki Reload Blast, ReLife, and Akashic Records Bastard Magic Instructor.
Aside from his voice and Directing work in anime, Jeremy also has experience working as a 1st AD in Film and television.