Our Web Schedule is now live!


Click the links below to view the current schedule. Please note that this is the tentative schedule, and may change slightly up until shortly before the con.
Version 2 2/24/19
View Schedule in JPG Format
View Schedule in PDF format
Download Triad Anime Con's Guidebook with Grenadine Event Planner!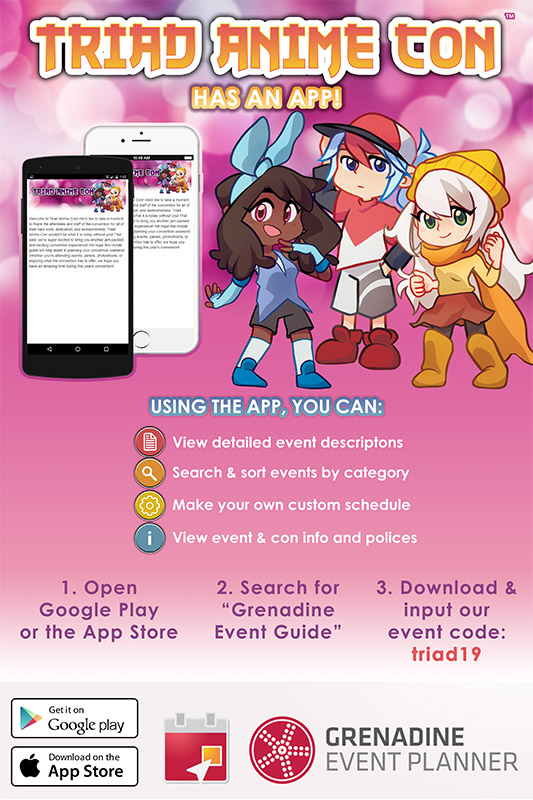 1. Go to the App Store or Google Play.
2. Search for Grenadine Event Planner and download.
3. Input triad19 to access our guide!
You can:
View detailed event descriptions
Search and sort events by category
Make your own custom Schedule
View event and con info and policies!