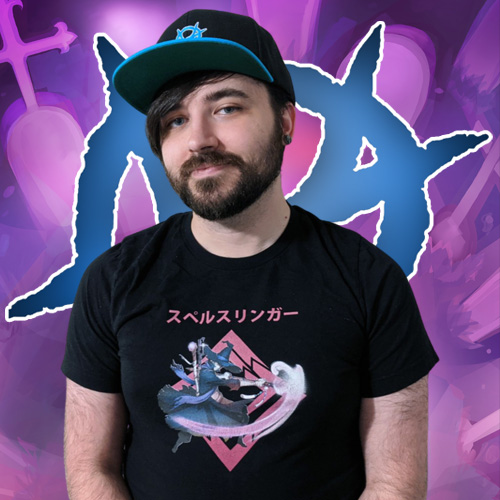 When Vincent was a wee lad, his dad, being the gamer that he is, had Vincent play several games to learn strategy and spelling. Luckily this method worked pretty well!
Vincent also played Mario with his sister constantly, and wanted to recreate the Mario world in a board game so both he and his sister could explore the entire world the game had to offer. At that time, Mario didn't have all the games it has now—they only had the first three to work with. A lot was up to Vincent's imagination, and thus, his love for game design and roleplaying was born!
Later, in high school, Vincent was nominated student entrepreneur and won his school business competition. He's since been asked to represent Entrepreneurship for Anderson SC and to speak at schools across the state. He's also worked with 2K for a Borderlands Event at PAX East, and with premier gaming groups Hunters Books and MAMS Gaming.
Through Vindicated, Vincent has published three tabletop RPGs (Otherworlds, Legendaria, A Bittersweet Trick or Treat), four card games (Spellslingers, Ghoullotine, Heads or Tails, and Bullet), eleven expansions (Spellslingers X Otherworlds, Spellslingers: Lunar Warrior Luna, four Otherworlds expansions, and five Legendaria add-ons), and several fanmade creations such as tabletop RPGs for the popular Borderlands, Yu-Gi-Oh, and My Hero Academia franchises.
Vindicated Entertainment was founded by Vincent Baker in 2012. The company (formally known as Vindicated Studios) was originally a graphic design / tabletop gaming company. Fast forward to today, and it's now a fully fledged entertainment company, that while still publishes many unique, fantasy tabletop games, also does nearly 200 livestreams a year and currently has over 500 published YouTube videos! Vindicated now has a thriving Discord community with almost 600 members and growing support on the internet.