Room booking info:
Con room rate will expire soon! Don't delay booking your room!
Rooms at the con hotel are $108 a night, and feature either 1 king, or 2 queen sized beds. You can reserve your room by calling 336-725-3500, or toll free at 1-877-888-9762. Please mention Triad Anime Convention when booking!
You can also book online by clicking here.
Triad Anime Convention will be held at the following location: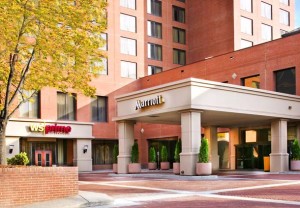 Marriott Winston-Salem
425 North Cherry Street, Winston-Salem, NC 27101