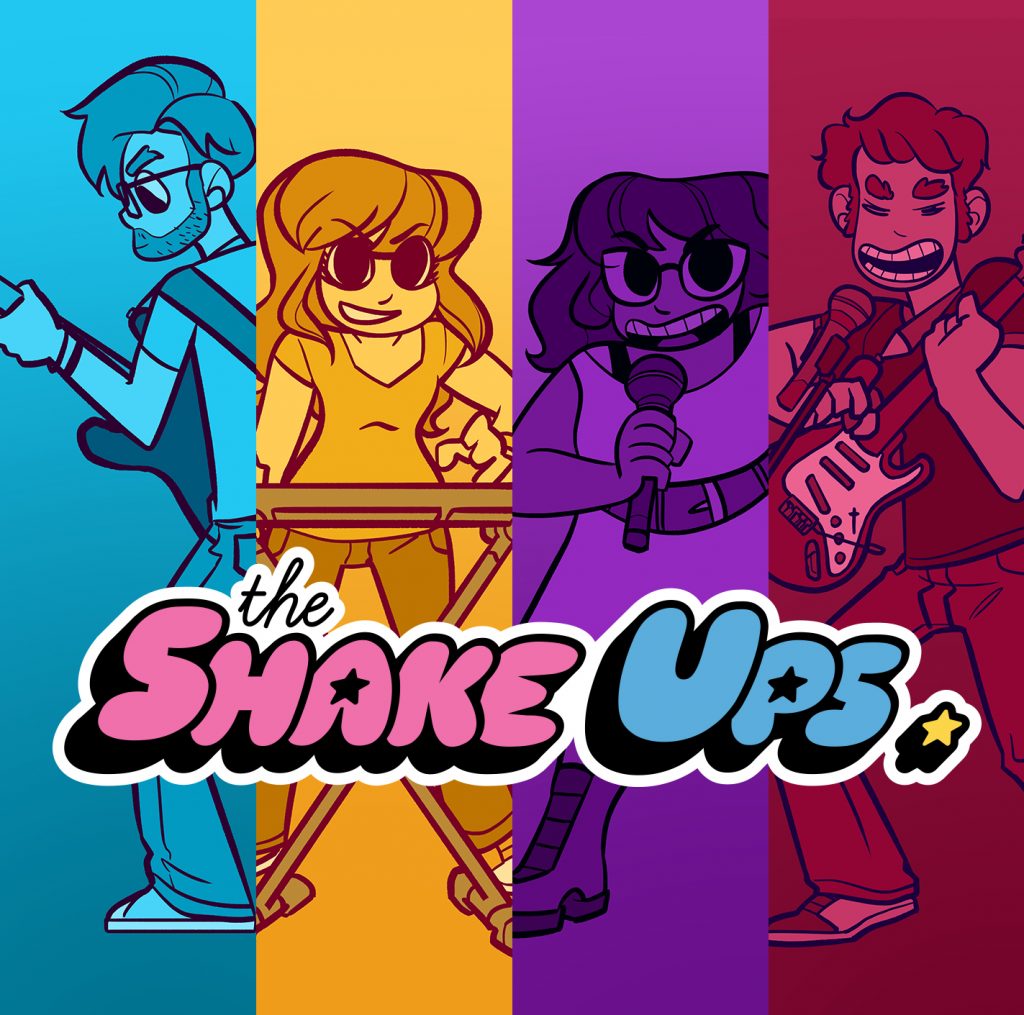 The Shake Ups are an award-winning, Midwestern-based power-pop band that plays songs about animation and pop culture! For more than a decade, The Shake Ups have been wowing audiences across the U.S. with their combination of hook-laden tunes, colorful cosplays and multimedia presentation.
The band has released several collections of critically lauded original music tributes to animated series recent and vintage (Voltron Legendary Defender, Steven Universe, Scooby Doo) and perform a variety of cartoon themes (Teen Titans, Sailor Moon, Teenage Mutant Ninja Turtles, Powerpuff Girls, etc.).
Nuvo's annual reader's poll awarded The Shake Ups the title of 'Best Pop Band' for three consecutive years. The Shake Ups most recently won the 'Best Original Song' category at New Jersey Webfest in 2022.
The Shake Ups continue to build on their reputation as a primary force in the pop culture fan community. The Shake Ups are professional crowd pleasers… and the galaxy's most animated band! theshakeups.net